We Promise to Always Make it Right
You're our #1 priority. Just like you, we are people and every once in a while we make mistakes. The good news is, we promise to always make it right.
It's been over a week and my package hasn't arrived, what do I do?
Hoodies - Note all hoodies are currently made to order. See product description for more details. Most hoodies ship within 7 days.
Socks - All sock orders should ship within 24 hours. See each product description for more details.
I'm missing a product from my order, what do I do?
Hang tight, it is possible that we missed an item in your order. Have no fear, check the packing slip to make sure the item was ordered. If it fact we did miss the item shoot us an email with your ORDER number with subject line "Im missing an item". info@featsocks.com
My Mystery Box or Bundle was not what I expected, what should I do?
The Mystery items on our site are offered at a significant discount and are non-refundable. Please make sure to read the descriptions carefully.
I got the wrong item, what should I do?
Shoot us an email with subject line "I got the wrong product order # _____" and we'll be happy to get you what you ordered.
Wrong size, what should I do?
We aim to have little to know sizing issues. Make sure to check out the size charts before ordering. If you've accidently ordered the wrong size email info@featsocks.com with subject line "I ordered the wrong size order # ____"
We'll make it right :)
I saw a style somewhere else but don't see it on the site, where can I find it?
Everything on our site is limited edtion. If you see a style you like, get it while you can because it may never return. Also, comment on our IG posts with design ideas! We love the feedback and it helps us decide what to make next.
Where is the size chart for the hoodies?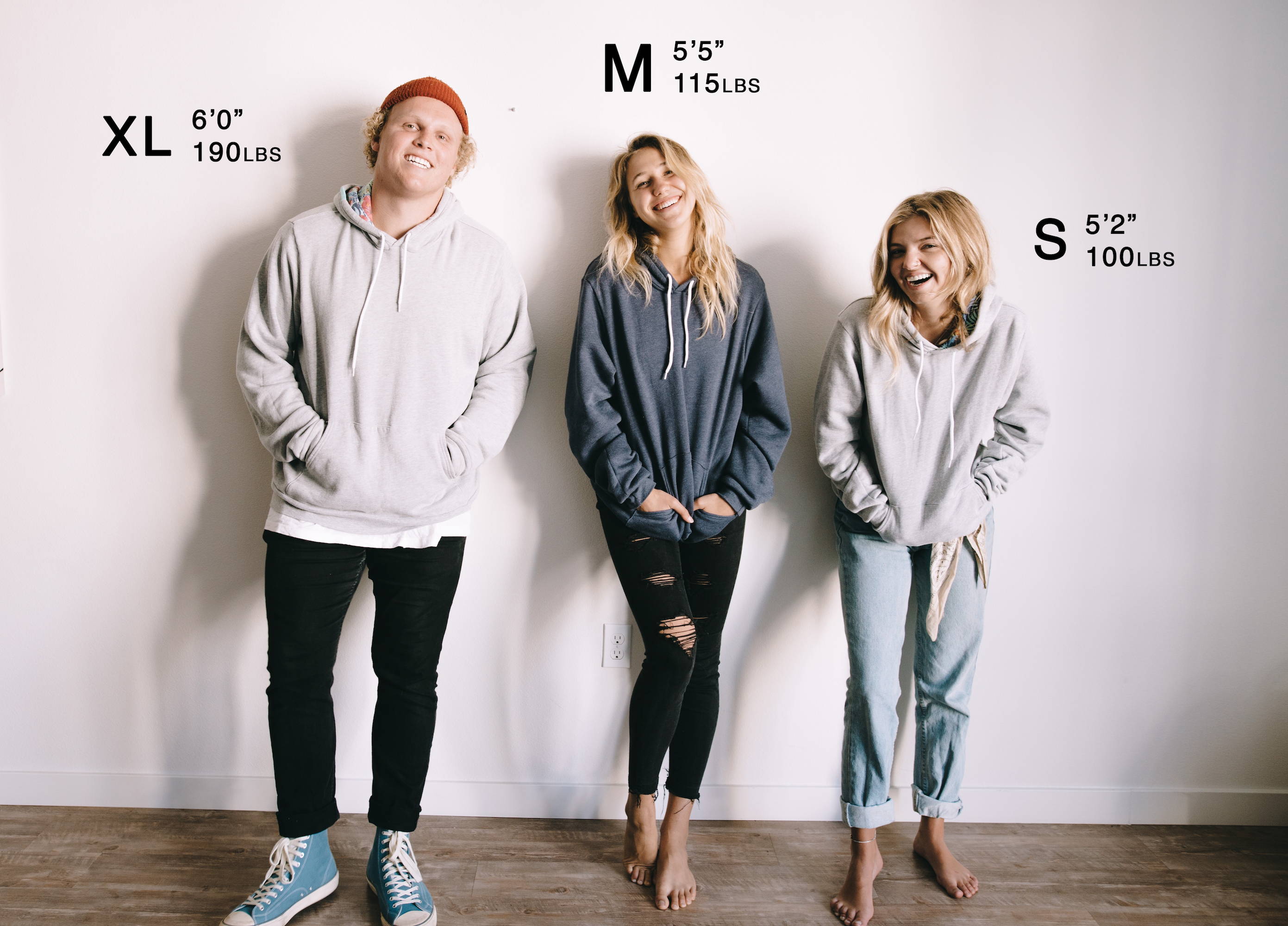 What size socks should I order?
If you have a 9 or smaller shoe size, order a small.
If you have 10+ order a large.
Hope this helps ;)
What is your return policy?
Most items are able to be retruned within 30 days of ordering. Some exlcusions do apply, be sure to check the product description for exceptions.
We're here for you and we'll always make it right, please do not abuse our policies. We're a small business making it in a big business world. Thank you for being a part of the journey :)
STILL HAVE ANY QUESTIONS?
Email us, we'll get back to you within 48 hours.
info@featsocks.com
Customer Service Hours:
Monday - Friday 9am - 6pm PST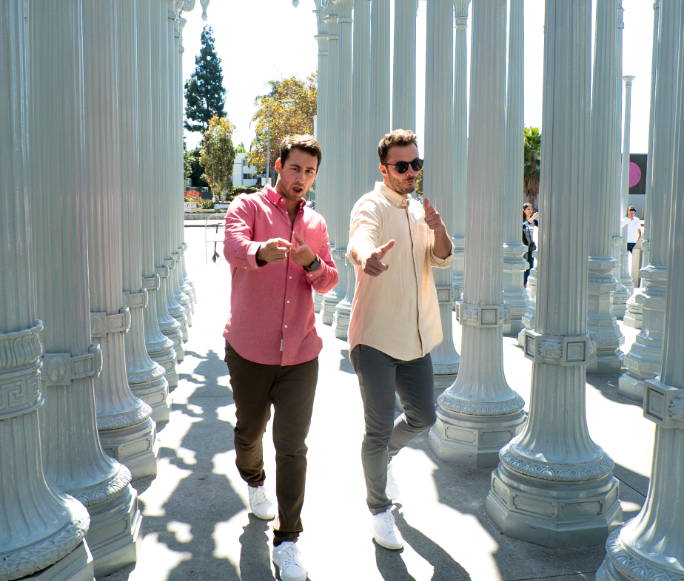 Seriously, we're here for you
If you've gone through all of the frequently asked questions above, reached out to info@featsocks.com and still feel confused or let down, shoot us an email directly and we'll help you out :)
We ask that you respsect our openess.
Taylor@featsocks.com (left)
Parker@featsocks.com (right)